We're Proud to be Central Florida's Premier 5-Star Rated Window Treatment Company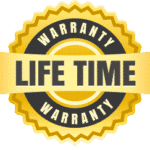 Get A FREE quote on Venetian Blinds
Save up to 50% off quality products
like Hunter Douglas - Graber - Norman - Kirsch
Venetian blinds for a striking, sophisticated look
Create a warm and welcoming ambience in your home with our range of venetian blinds. From solid or faux wood, to metal or plastic, we offer a choice of elegant finishes to suit any room décor. With venetian blinds, you're fully in control of how much light is let into your home.
If you live in Central Florida and would like to see how our venetian blinds can brighten up any room, call us now to arrange a free in-home consultation.
HomeAdvisor Approved with a solid 5-Star, Elite Service Rating
Types of Blinds We Provide
We Bring the Showroom to You, MUST WATCH VIDEO!
Thank you for visiting our site today. Here at Florida Blinds and More we are dedicated to providing excellent customer service, which is why we bring the showroom directly to you. 
We offer our customers: