Faux blinds for a durable, classic look
Looking for classic wooden blinds with a more affordable price? Our range of faux blinds are ideal for those who love a rustic, cozy finish but don't like the expense of high-maintenance solid wood. Both moisture-proof and fire resistant, these beautifully designed blinds are a welcome addition to any home.
● Can handle extreme temperatures without warping or fading
● Moisture and heat resistant
● Available in a range of colors and sizes to suit any décor
You'll never have to compromise on style with our range of beautifully designed faux blinds. For a free in-house consultation in Volusia, Flagler and surrounding counties, get in touch today.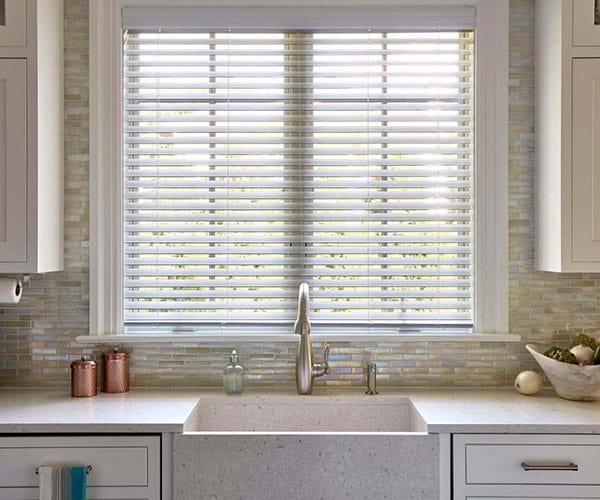 We Bring the Showroom to You, MUST WATCH VIDEO!
Click video below!
Florida Blinds & More
Thank you for visiting our site today. Here at Florida Blinds and More we are dedicated to providing excellent customer service, which is why we bring the showroom directly to you. 
We offer our customers:
●All major brand products and much more!
● Samples for you to touch, see and feel!!
● Demonstrate the product in your own windows!
● Free in home estimates and installation!
● Convenience, value and affordable pricing!
● Lifetime warranty and 5 star service!
Check out our Testimonials!
Very professional and knowledgeable about the products they offer. I absolutely love my plantation shutters. They were very efficient and clean with the installation. I highly recommend Florida Blinds & More! - Mandi Six - 9/16/2019

John installed blinds for my mother and did a fabulous job! Very professional! I highly recommend ... their customer service and experience can't be beat! Thanks John! - Terri Donais - 9/26/2019

Had a FREE consultation with John regarding re-doing my new home. He was very knowledgeable and walked me through what I thought would be a heinous and painful process but turned out to be more simple and painless. I couldn't recommend these guys more! - John-David McNeal - 9/22/2019

I love Florida Blinds and More. They are very professional and did a fantastic job. Thank you so much. - Lynn Richmond - 9/16/2019

just has my shades installed. very pleased with outcome. actually finished ahead of time . - Rhonda Moore - 9/17/2019

I searched high and low for the perfect window treatments for our new 3 story home. I thought for sure 13 windows would break the bank, but not with Florida Blinds & More!!! These guys were competitively priced, and very professional to work with. John was knowledgeable about his products, and helped me decide what would look good in different rooms, installation was effortless. I HIGHLY RECOMMEND - Kristen Dorman - 9/28/2019

Fast, friendly service with competitive pricing. If you are looking for the right blinds company to show you a better way to a better shade of light throughout your house or office look no further. My home is now perfect with the help of Florida Blinds and more. Thank you and I will not heisitate to tell others about this blinds company as I am extremely impressed. Thank you again. - wavein1 . - 9/28/2019

These guys were great! My windows look great! Incredible selection. Fast service. Impeccable installation. Highly recommend. - Matt Dorman - 9/28/2019
Click on the video to watch Patricia Temple from Newberry Realty!
Voted Best in Volusia County
FIVE–STAR CUSTOMER SERVICE RATING!
Schedule a free in-home consultation today!