How Vertical Blinds Set The Tone in a Space
Vertical blinds are multipurpose blinds that come in various sizes, colors, and designs as per the requirements of the buyer. These are a widely used type of shutters and commonly known as a product that beautifies the look of your space. Vertical blinds use much larger slats that droop from a head-rail that is often mounted to a track. They can be opened and closed with a wand or pulley system.
The best advantage of vertical blinds is the fact that they are useful whether you want to decorate your bedroom, living room, or even your bathroom. The vertical blinds are cost-effective and also add to the real beauty of your office or home. Apart from large windows, vertical blinds are even ideal for patio doors. The distinguishing characteristics of vertical blinds include low maintenance cleanliness and effortless functionality. Vertical blinds improve the visual height of a room. These blinds allow light and privacy control of window blinds on tough-to-fit windows and sliding glass doors.
Here are some key benefits of vertical blinds;
Protect Your Furniture
Exposure to the sun can even warp or destroy various kinds of furniture. Vertical blinds are important in any office because they not only protect your rooms and furniture from unwanted sun rays and dust but they also control noise. This is what every office needs along with adding an eye-catching look to your offices.
Also Read About: Blinds In Daytona Beach FL and Why You Need Them
Offer Light Control and Privacy
These blinds allow that beautiful light in as vertical blinds are no disappointment when it comes to controlling light. With a pull of a chain or twist of a wand, you can gather your vertical blinds to one side or the other or even split.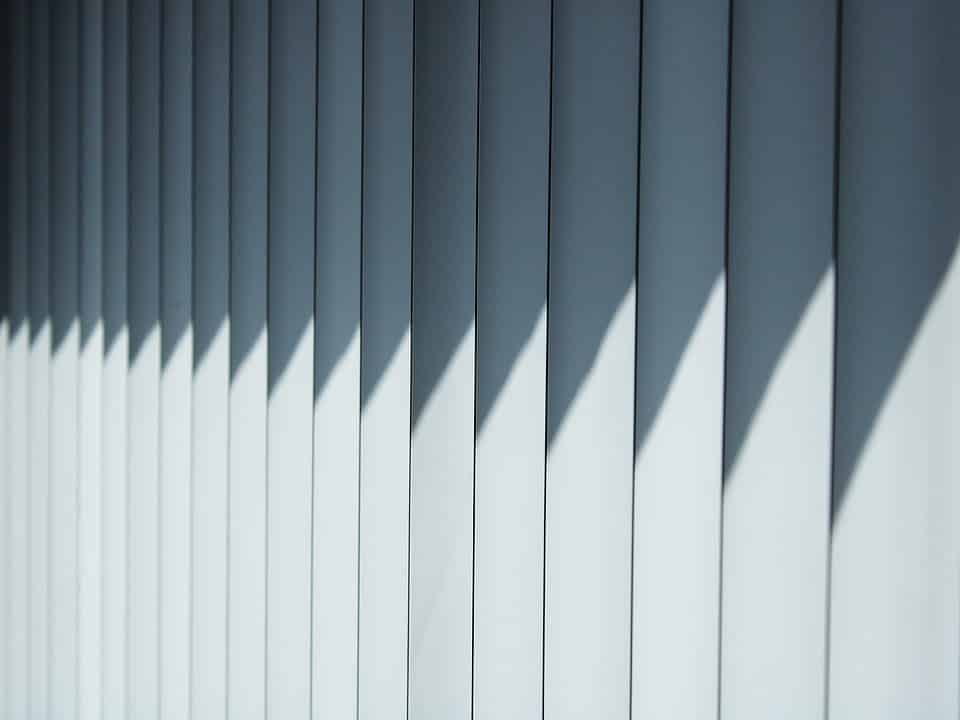 And if there is too much sun in your eyes or you cannot enjoy a television show or a movie due to the annoying glare of the sun? Simply close the blinds all the way to block out the light entirely, and enjoy that extra added privacy. Privacy is a huge benefit of these blinds, especially when you live in an area that gets a lot of foot traffic like Daytona Beach or Port Orange.
Therefore, vertical blinds are a popular choice for conservatories, offices, and bay windows due to the comfort with which they provide both privacy and light control.
Also Read About: How to Pick New Blinds for Your Florida Home
Save on Electricity and Heat Bills
The vertical blinds can save you a lot of money by reducing electricity consumption and air conditioning costs. Surprisingly, Vertical Blinds work the opposite during the cold winter months. It does so by keeping your home or office windows enclosed with a functional and durable blind allowing less heat to escape which results in low heat and energy bills. Quality vertical blinds can save you up 20% of your energy costs.
Window blinds are great for delivering insulation for both warm and cold weather, making them an exceptionally practical option for use in every season in coastal areas like Volusia, Daytona Beach, and Flagler Counties.
Different Materials and Their Key Characteristics
Many of you may not know, but before the invention of blinds, windows decoration was very challenging and difficult to achieve because the traditional curtains do not give a pleasing look. But today, you can choose from a ton of window treatments.
Vertical blinds are available in numerous tasteful textures, fabrics, and colors with wand control rotation. They are easy to clean, maintain, and are remarkably fashionable and diverse. You can choose from PVC to faux wood to vinyl to fabric according to the tone you want to set in your home or business establishment.
Also Read About: Interior Shutters
Fabric Vertical Blinds
The fabric on vertical blinds produces a soft look for any part of the home. A good quality fabric vane will continue to look crisp, and free of wrinkles, even after long-term use.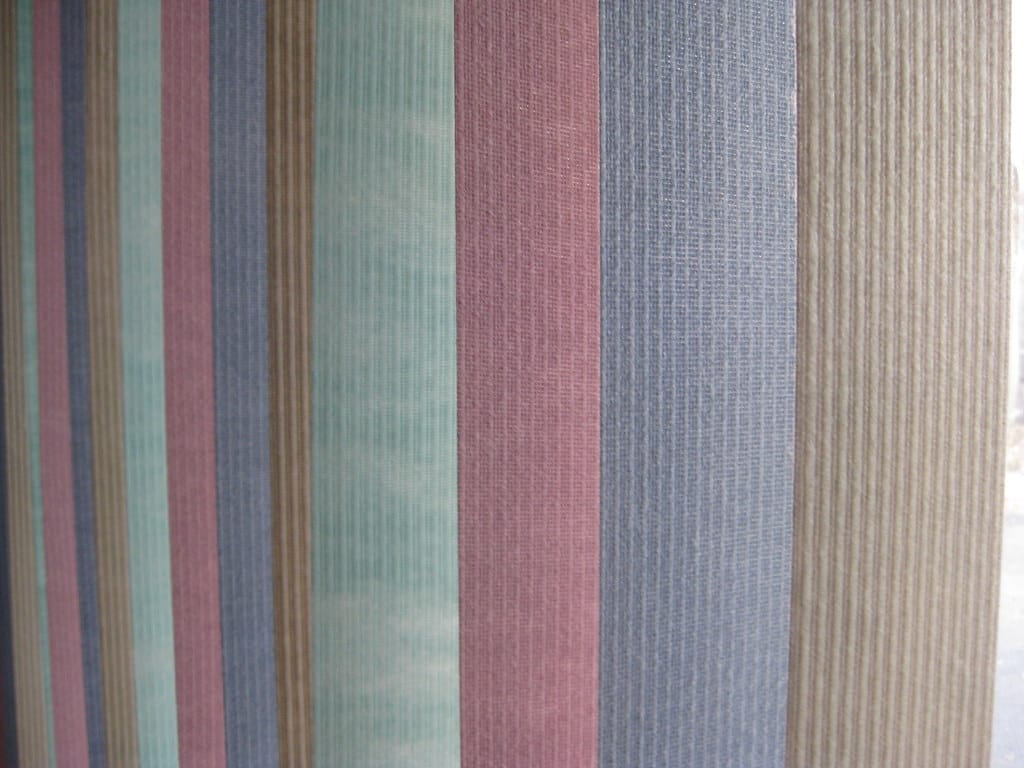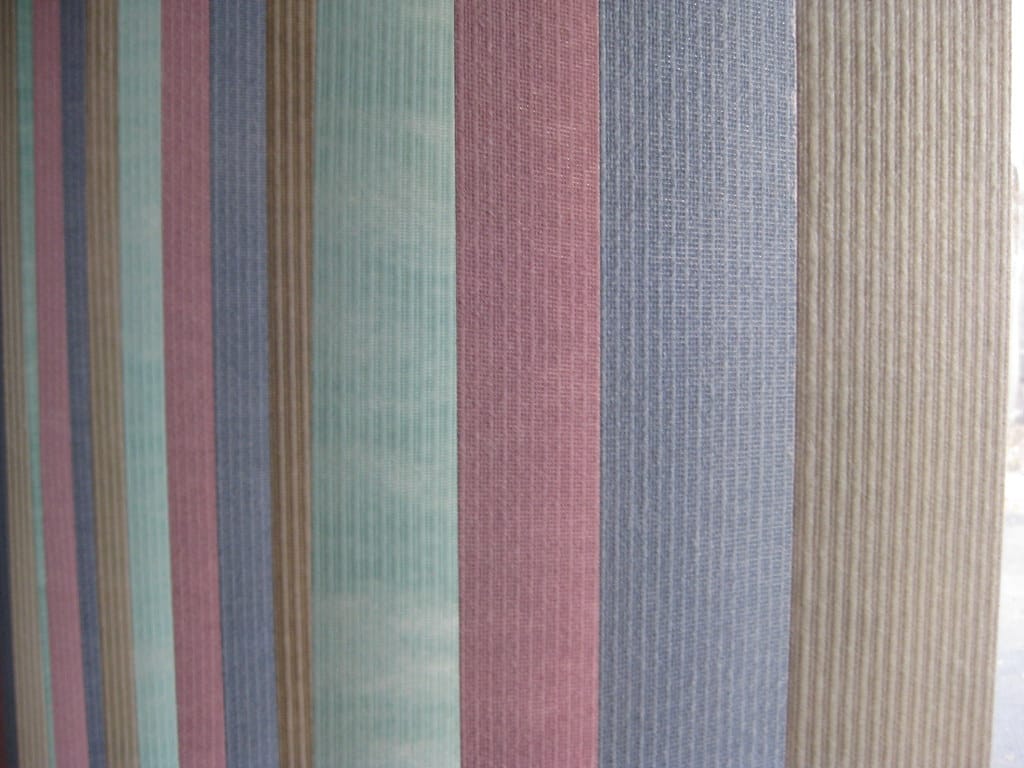 Vinyl Vertical Blinds
If you are tight on budget, vinyl is a more affordable option over most materials. They still offering exceptional durability and ease of maintenance when it comes to cleaning.
Faux Wood Vertical Blinds
These blinds give off a classic vibe, with a sophisticated look in a variety of stains that will uplift your office or home design.
Custom Controls
You can also customize your vertical blinds with different operation options. Cordless wand controls are a remarkably good choice for families that are mindful of preventing possible injury to children, and house pets.
They can also be developed and designed to incorporate features and functions suitable for most of the applications in the modern residential and commercial atmosphere.
However, when choosing blinds for furnishing home or office, always be mindful of the beauty and functionality that the blind can offer. If you opt for aluminum slats, you have various colors to choose from, and they will be easier to clean. Moreover, they are not very durable, and you will need to be careful during their operation. Once they are bent, they will stay bent and will return to their original shape.
The vertical blinds made from fabrics, on the other hand, provide a wide range of qualities including furnishing and color options. They are affordable and allow you to spend the extra nominal cost to go with nice-looking woven fabrics and take the substantial advantages that woven vertical fabric blinds offer. Fabric blinds are easy to install, clean and maintain.
Having a space with larger windows, you should certainly consider vertical blinds. These are not a one size fits all, and can be customized by size, material, and color. Vertical blinds tend to be easier to use than customary horizontal blinds. With the flexibility to change the color of the blinds, you will be able to make them work in any space that you want.
In a nutshell, vertical blinds are suitable for most window styles and make your home or office appealing.